Microfluidic radiotracer synthesizer

iMiDEV is a microfluidic synthesizer. It has been designed with R&D, and preclinical phases in mind. It also is recommended for onsite production of small quantities of radiotracers. With low reagent consumption and low initial investment, iMiDEV can be easily installed in pre-existing or new premises. 
Microfluidic cassette: the core of the system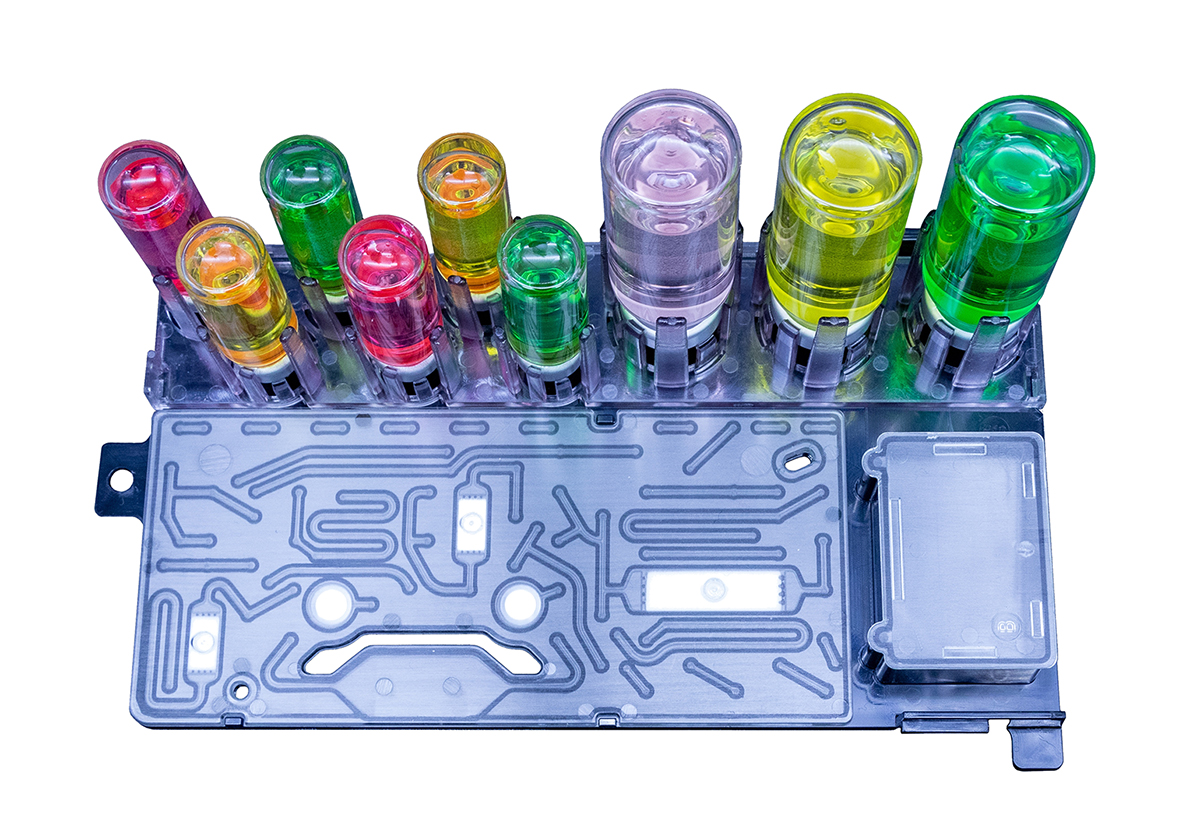 Developing radiopharmaceuticals using microfluidics
iMiDEV is easy to install and a low investment equipement opening up many opportunities to develop synthesis in microfluidic environment immediately transferable to any other iMiDEV or iMiLAB. It can installed and used in a standard hotcell, in direct connection with any cyclotron or any other source of radioisotopes.
It is based on a unique microfluidic cassette and can work in a fully automated mode, including HPLC, with dedicated scripts. Scripts are built using existing and already tested functions, which makes the creation of new recipes fast and reliable. Each synthesis generates a full report of all sensors and actuators used that can be easily analyzed.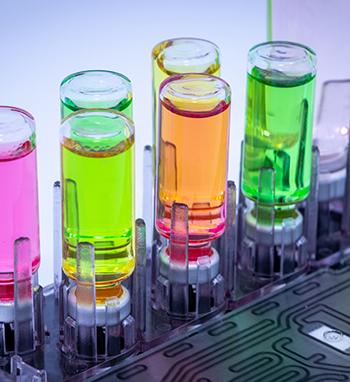 Advantages and main characteristics
Because it uses microfluidics, iMiDEV offers significant advantages over traditional systems.